A WORLD WITHOUT CANCER: WE'RE BRINGING IT CLOSER EVERY DAY
Despite all the advances the oncology community has seen since 1987 when we came to America, there are still too many cancer patients with unmet needs. That's why, as a human health care company, we keep increasing our commitment to oncology. We won't stop pursuing breakthroughs until the world is cancer-free. Please visit our clinical trials area for information about open Eisai oncology studies.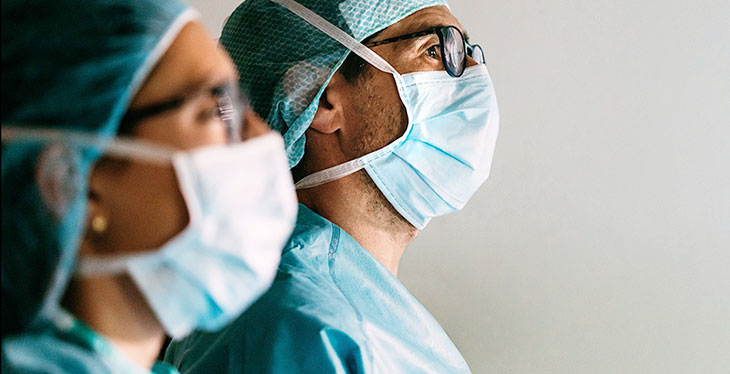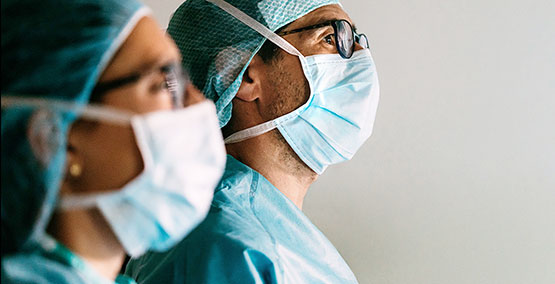 HOW DOES OUR hhc MISSION INSPIRE ONCOLOGY BREAKTHROUGHS? HERE'S A REAL-WORLD EXAMPLE
When we first set out to develop a new anti-cancer agent, we didn't sacrifice quality for speed. We concentrated on diseases with poor prognoses and few treatment options, regardless of the size of the patient populations. We prioritized how the compound would bind to certain targets implicated in the pathogenesis of the cancer.
Our determination to address patients' unmet medical needs drove us to synthesize a chemical process with millions of steps. Ultimately, it led us to develop a targeted agent.
We're now investigating that agent with Merck (known as MSD outside the United States and Canada) in combination with their anti-PD-1 therapy in different kinds of cancer in the hopes of reaching more patients in need. In fact, Eisai and Merck received two Breakthrough Therapy designations and two approvals
from the FDA.

We're evaluating the combination in 13 tumor types across 20 clinical trials:
Biliary tract cancer

Colorectal cancer

Endometrial carcinoma

Gastric cancer

Gastroesophageal adenocarcinoma

Glioblastoma

Hepatocellular carcinoma

Melanoma

Non-small cell lung cancer

Pancreatic cancer

Renal cell carcinoma

Squamous cell carcinoma of the head and neck

Urothelial carcinoma
Learn more about our collaboration here.
LEARN THE LATEST ON HOW WE'RE HELPING PEOPLE LIVING WITH CANCER
MISSION ACCEPTED: THE NEXT EVOLUTION OF IMMUNO-ONCOLOGY (I-O)
To date, "immuno-oncology" has been synonymous with one modality. Eisai's aim is to show that other modalities — alone, in combination or in sequence with checkpoint inhibitors — may help to normalize or even enhance the immune microenvironment and enhance antitumor activity. This is what our pipeline has been designed to explore.
The same small molecule and translational medicine expertise that served as the foundation for Eisai Oncology's current portfolio is also powering the future of our oncology pipeline. Combined with our Big Data, human biology and cancer genomics capabilities, we are poised to expand immuno-oncology as we know it to usher in a new era of personalized cancer medicines.
OUR PIPELINE LEADS STRAIGHT TO THE FUTURE OF ONCOLOGY
We're pursuing potential breakthroughs designed to:
Modulate the microenvironment of a broad range of tumors
Inhibit signaling pathways that play important roles to inactivate the immune system
Leverage cancer genomics to target cancer drivers, tumor resistance and immune evasion