LEQEMBI™
(lecanemab-irmb)
100 mg/mL injection, for intravenous use
OUR PRODUCTS
How does human health care lead to breakthrough products? The key is understanding the true needs of patients. We know in our hearts how the possibility of a breakthrough can help patients and their families keep fighting. That's why we keep working to discover and develop solutions.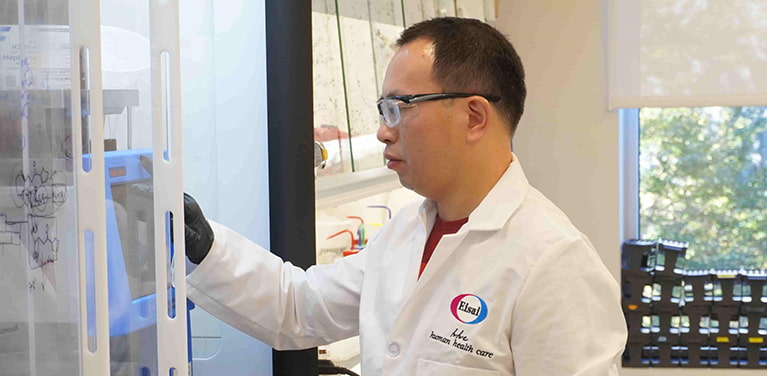 WHICH PRODUCT ARE YOU CURIOUS ABOUT?
LEQEMBI™
(lecanemab-irmb)
ESTABLISHED BRANDS

IT MAKES A WORLD OF DIFFERENCE IF WE THINK IT'S OUR
LOVED ONES WHO WILL BE USING THE PHARMACEUTICAL PRODUCTS WE MAKE.

Haruo Naito CEO, Eisai Co., Ltd.