HERE'S WHERE THE MAGIC HAPPENS: OUR COMMUNITIES
The inspiration for Eisai innovations comes from the people we serve. And the best way to discover their true medical needs is through human health care experiences — getting out into our communities and spending one-on-one time with our patients, their families and caregivers.
---
EVERYONE AT EISAI GETS INVOLVED. EVERYONE.
From our top executives to our interns, each of us spends at least two to three business days a year directly interacting with patients and learning about their experiences. Our employees participate in hundreds of different activities. Here are just a few examples.

I LEARNED THAT THE CAMPERS FEEL RATHER ISOLATED IN THEIR DAILY LIVES. THEY CRAVE BELONGING TO A GROUP, SOCIALIZING, AND JUST HAVING SOMEONE ENGAGE WITH THEM. THIS IS WHY PROGRAMS LIKE CAMP NOVA ARE SO IMPORTANT TO THE NEUROLOGICAL DISORDER COMMUNITY. IT PROVIDES A FUN AND ENGAGING ATMOSPHERE FOR CHILDREN LIVING WITH THIS CONDITION.

June Ngyuen
Vice President, Global Corporate Strategy & Business Development
COURAGE. ACTION. COMPASSION. THAT'S WHAT WE AIM TO DELIVER THROUGH OUR ONCOLOGY PROGRAMS.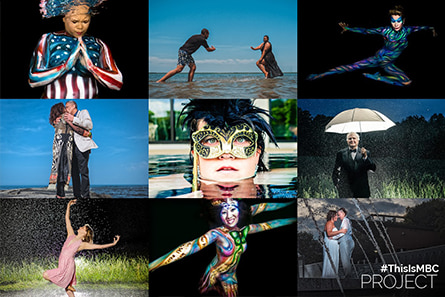 #ThisIsMBC: GIVING THE METASTATIC BREAST CANCER COMMUNITY A VOICE
Inspired by people living with metastatic breast cancer (MBC), Eisai partnered with MBC-focused organization METAvivor to launch the #ThisIsMBC campaign. Its goal is to help patients find the support and information they need, connect with others in the MBC community and build greater public understanding of this devastating disease.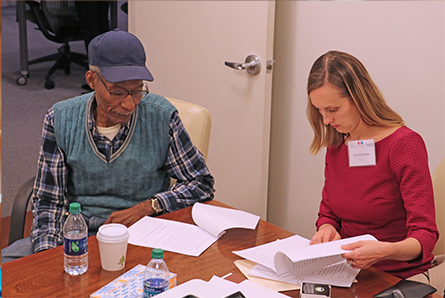 PRO BONO WILLS CLINIC: HELPING PATIENTS LIVING WITH CANCER PLAN FOR THE FUTURE
It started with a human health care interaction between our legal team and a Magnolia Meals at Home® patient. She was not only fighting cancer, but also eviction. Our Pro Bono Committee worked to try to resolve her situation — and in the process, learned how legal assistance can serve to lighten the financial, housing and other burdens that complicate the daily struggles facing patients and their families. This lesson inspired the creation of the Wills Clinic.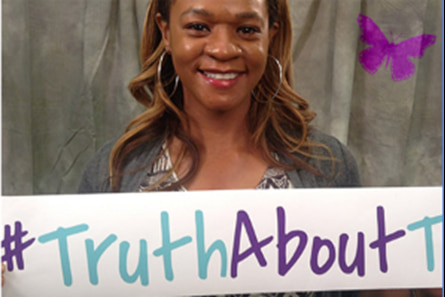 #TruthAboutTC: ADDRESSING MISPERCEPTIONS ABOUT THYROID CANCER
We've partnered with ThyCa: Thyroid Cancer Survivors' Association, Inc., and the Light of Life Foundation on the #TruthAboutTC program. It provides:
Continued support and encouragement to patients and families affected by thyroid cancer
An outlet for patients to share personal stories and to connect and engage with one another as they navigate the challenges of the disease
Critical information and resources on the different types of thyroid cancer, including advanced disease
Details about lifelong management, the importance of active surveillance and healthy conversations with HCPs
HELPING MEET THE NEEDS OF THE EPILEPSY COMMUNITY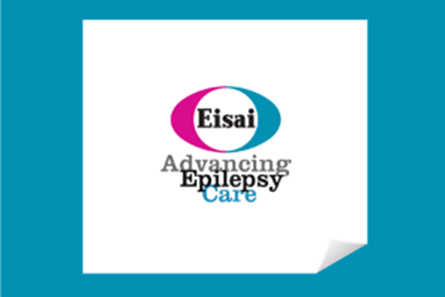 ADVANCING EPILEPSY CARE
At Eisai, one of our key therapeutic areas of focus is epilepsy. We collaborate and consult with professional, medical, scientific, patient and civic organizations that represent the interests of patients and health care providers in the epilepsy community. This collaboration serves to inform our work to advance epilepsy treatment. Through our Advancing Epilepsy Care program and website, we provide meaningful educational and practical resources and disease information for patients and their families.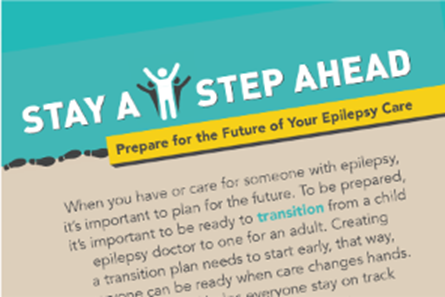 FACILITATING THE TRANSITION TO ADULT CARE
Did you know: This year, an estimated 18 million young adults (18-21) will move into the adult health care system. That's a huge challenge, and we're determined to help them meet it. In partnership with the Child Neurology Foundation, Eisai supports their Transitions of Care program. It provides straightforward tools to help young patients with epilepsy, their caregivers and health care professionals navigate successful transitions from pediatric to adult care.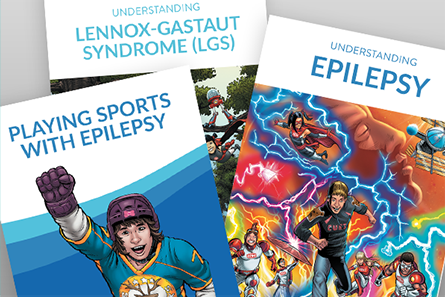 CREATING A NEW WAY TO HELP KIDS UNDERSTAND EPILEPSY
Eisai has partnered with Jumo Health to create Medikidz® comic books. They explain epilepsy to children in an accessible and engaging way. The content is developed with feedback from leading clinical specialists and graphic novelists, peer-reviewed by key opinion leaders and endorsed by professional and patient advocacy groups. In addition to general disease information, the series covers relevant topics for children, including seizure assistance dogs, playing sports with epilepsy and transitioning from pediatric to adult care.