GLOBAL PIPELINE
OUR PIPELINE REPRESENTS HOPE FOR PATIENTS, THEIR FAMILIES AND CAREGIVERS
Think of our pipeline as a conduit for solutions to some of today's most problematic diseases. Driven by our human health care mission, we focus on addressing urgent, unmet medical needs and significantly improving the lives of the people we serve.
DISCLAIMER
The information you're viewing is what is known or hypothesized about each agent's proposed site of action and suggested biologic activity. It isn't meant to convey conclusions of safety or effectiveness prior to any regulatory approval from a health authority. There's no guarantee that any of these agents will "receive regulatory approval" and be available commercially.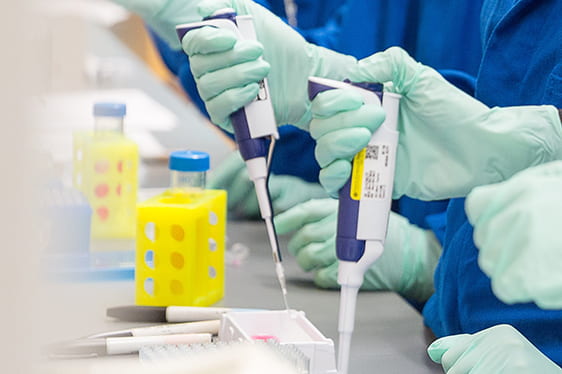 What breakthroughs are burgeoning at Eisai Neurology? See for yourself.
What innovations are emerging at Eisai Oncology? Discover now.
Which Eisai clinical trials are active and enrolling? Find out.

THE SECRET TO BREAKING THROUGH SOCIETY'S MOST DIFFICULT HEALTH CARE CHALLENGES? WE'RE RELENTLESS. BECAUSE WE NEVER FORGET THE PATIENTS, FAMILIES AND CAREGIVERS WHO ARE WAITING FOR A CURE.