OUR human health care MISSION
At Eisai, everything we do is guided by a simple principle: patients and their families come first and we have a responsibility to listen to and learn from them. We call this human health care or hhc.
ONLY BY UNDERSTANDING A PATIENT'S REALITY CAN WE WORK TO BETTER SERVE THEIR NEEDS
We give our first thoughts to patients and their families, and to helping increase the benefits health care provides. Everyone at Eisai spends at least two to three days each year directly interacting with patients and learning about their experiences.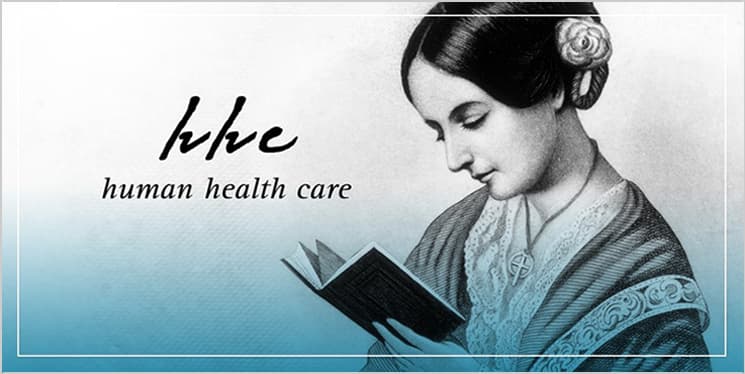 Our hhc symbol derives from the signature of Florence Nightingale, the famed health care pioneer who devoted her life to caring for others and never lost sight of the importance of listening to her patients. Her example inspires us to understand and help meet the needs of patients and their families — to enhance their quality of life. Tour the Virtual Florence Nightingale Gallery to learn more
HERE'S HOW human health care CAME TO BE
It all started in Japan, more than 30 years ago. Haruo Naito, the CEO of Eisai Co., Ltd. (our parent company), challenged our employees to re-imagine Eisai as a whole new kind of pharmaceutical company. At the heart of this transformation were two core convictions:
The primary focus of health care must be patients, their families and the general public.
Only by improving the benefits we offer to patients, their families and the general public can we truly succeed in business.
The essence of these beliefs is human health care. It's a philosophy that transcends borders. And it has spread rapidly around the world as our company has expanded across the Americas, Europe and Asia.

I feel strongly that the defining feature of a human health care company is its capacity to empathize with the afflicted of heart.

human health care inspires us to keep breaking through
It's what drives us to discover, develop and market innovative solutions and therapies that help address unmet medical needs. At Eisai, our #1 measure of success is how much our innovations help patients.
What does human health care look like?
These are just three of literally hundreds of human health care experiences that help Eisai employees get close to patients and their families, so we can understand their true needs. learn more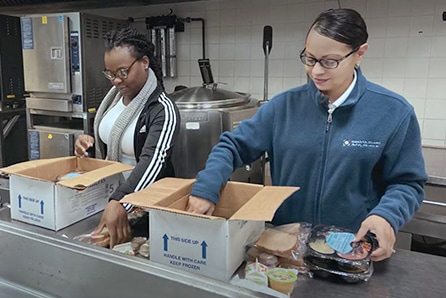 MAGNOLIA MEALS AT HOME®
It's Eisai employees visiting the home of a patient living with cancer as part of Magnolia Meals at Home, a program that helps ease the stress of daily living so loved ones can spend more quality time together.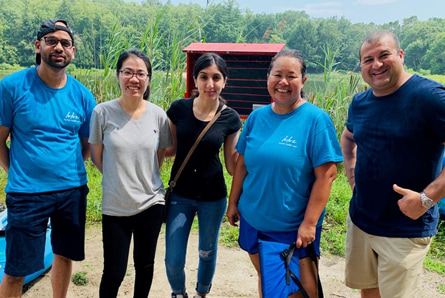 CAMP NOVA
It's Eisai volunteers at Camp NOVA, joining with Epilepsy Services of New Jersey to provide an exciting and independent experience for children and young adults living with epilepsy and other developmental disabilities.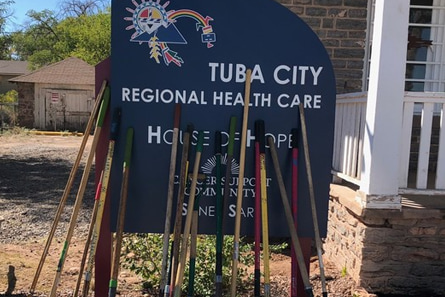 HOUSE OF HOPE
It's an Eisai sales team in the Navajo area planting flowers, bushes and cacti to help bring beauty and serenity to the House of Hope, a culturally-adapted cancer care center serving the Navajo and Hopi people.
Where others see risk, we find "Ricchi"
"Ricchi" is a Japanese word for a place where the landscape is clear; a place far away from the crowds, where one would build a home. For us, "Ricchi" is where patient needs are still unmet and no one has achieved success. It's where Eisai can lead the way by challenging the boundaries of innovation and creating solutions for some of the hardest-to-treat medical conditions.
NOW, IMAGINE human health care THAT IS AS INDIVIDUAL AS EVERY HUMAN
That's where we're headed next: targeted medicines and services tailored to each patient, family and caregiver. Solutions that are predictive and preventive. Where could that potentially lead? Imagine if you could know whether you'll develop cancer or dementia; when it might start developing; and what to do now to stop it before it starts.
We've set ourselves this colossal goal because our human health care mission demands it. And, we're precisely the right company to tackle this challenge. After all, who else can combine our profound understanding of patients' real needs with the power of real-time and real-world data? That's what it will take to make human health care truly personal.
This is our ultimate Ricchi — the place where we can make our greatest contribution.
CONTINUOUS INNOVATION IS ESSENTIAL TO FULFILLING OUR human health care MISSION
Our pursuit of solutions to some of society's most difficult health care challenges is relentless. To perpetuate a spirit of bold, innovative problem-solving throughout our organization, Eisai follows the SECI Process*:
SOCIALIZATION: Each year, every Eisai employee spends at least 1% of their working time — a total of two to three days each year — interacting with and getting to know our patients, their families and caregivers.
EXTERNALIZATION: Afterwards, employees meet to talk about their learnings, share possible solutions and build an idea or a hypothesis.
COMBINATION: Then, they combine their ideas to create an innovation or solution.
INTERNALIZATION: They implement their solution to discover how it works to fulfill patients' needs.
Ultimately, they bring their ideas to patient groups or advocacy organizations to obtain validation.
In addition, all Eisai managers go through innovation training to experience and learn the SECI model.
At Eisai, innovation isn't just a goal. It's a continuous process.
*© Eisai, Ikujiro Nonaka, Ryoko Toyama: The Knowledge-creating theory revisited: knowledge creation as a synthesizing process, Knowledge Management Research & Practice.