WHAT IF WE COULD PERSONALIZE DRUGS FOR PATIENTS WITH CANCER?
That's exactly what H3 Biomedicine (H3) is working on right now. Based in Cambridge, Massachusetts, this clinical-stage biopharmaceutical company utilizes distinct insights from cancer genomics and real-life patient data to deliver on the promise of precision medicine.
H3 CUSTOM-TAILORS POTENTIAL CANCER DRUGS FOR GENOMICALLY DEFINED SUBSETS OF PATIENTS
By identifying patients most likely to respond to therapy, this approach to cancer drug discovery increases the likelihood of developing powerful new therapeutics and transformative medicines.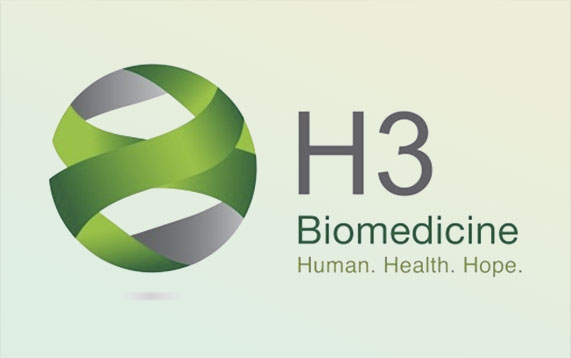 AN EISAI INVESTMENT IS FUELING PROLIFIC DRUG DISCOVERY
H3 was launched in 2011 with Eisai's $200 million funding commitment plus additional funding for clinical programs. In collaboration with Eisai, H3 is rapidly progressing its lead and discovery projects. It has projects in pre-clinical development, with several additional pipeline programs in discovery.

SINCE ITS INCEPTION, H3 HAS DISCOVERED POTENTIAL NEW THERAPEUTIC OPTIONS THAT LEVERAGE BREAKTHROUGHS FROM CANCER GENOMICS AND BIOTECHNOLOGIES.

Terushige Iike CEO, H3 Biomedicine